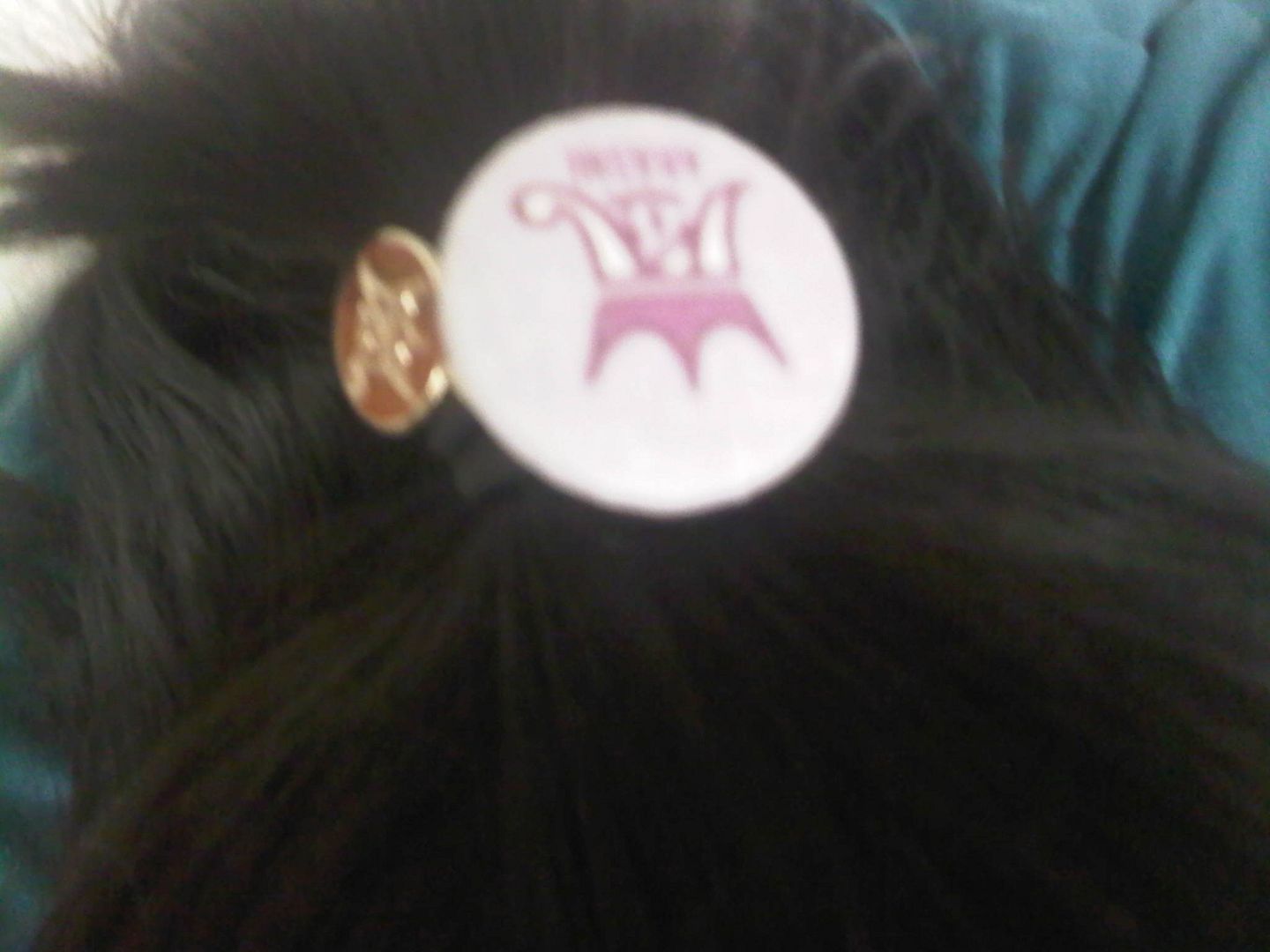 やった! 雨がついに登場。


嬉しい! 
雨は大好きです!


お帰り! 



I love my hair tie. It's so pretty. It will make a little clink noise, but that's okay since I'll know that it's still there. I've been wearing it since the beginning of this month at work. My hair is just at my shoulder, but I'm going to keep it a bit longer. I took this picture during my lunch break at work which I took it upside-down (or right-side up when I rotate the picture). lol.
I cannot wait for my week-long vacation coming up soon! A week away from the stressful environment of work which I will feel when I get back in time for the holiday season. Yup!
Ycon is coming up in about two weeks and I have not done anything for cosplay yet! I am pretty sure that Arashi's Monster cosplay will be there along with Kamen Rider Den-O. I was told to bring my Kenta cosplay too. I need to wash them all again so luckily, they're in the same black cover bag from Fanime. lol. As per usual, we're going to dork around in our room again. Awesome!
What's with me and the 15th of this month? Sighs... I guess it's time to just let it out. Whether I'll be called crazy or something, I just need to let it out some time soon. I can only go so far for being in denial. Yeah... By now, I can somewhat tell that my friends and my family does notice some subtle changes from me. Siiiiighs.....
I like this color font sentence change. lol. I guess it livens up my entry and the colorful background I have on my LJ. lol. Okay. I'm going to laze around my room or probably start translating again. Somewhat, I promise to do some translating of the recent Arashi x Zip collaboration. I'm positive that someone will beat me to it, but at least, I'll give it my effort. Yosh!
Until then, don't get sick, my friends! Stay warm and take care of your health! See ya! じゃあ、またあとでね。