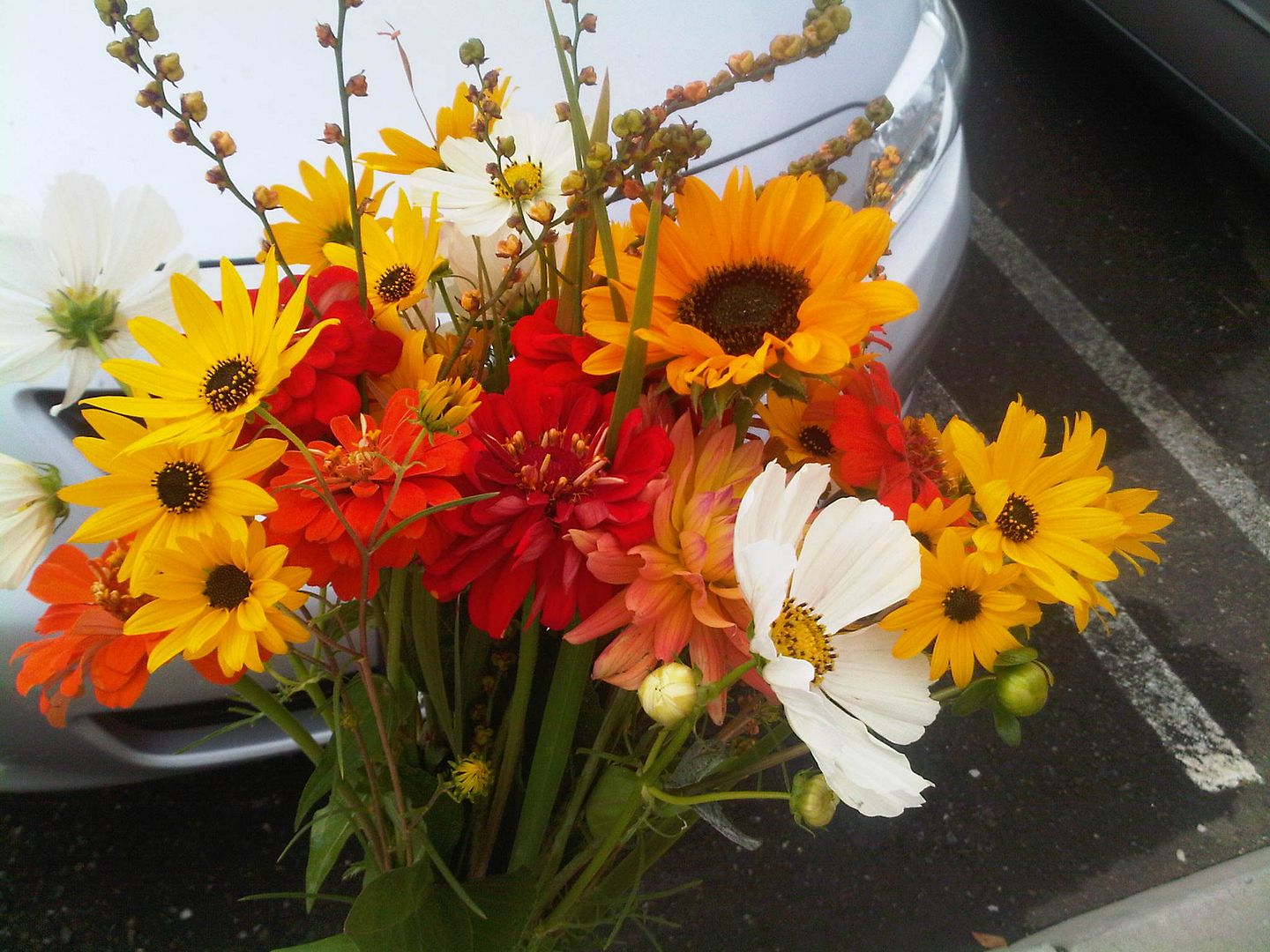 It's been a year today that I got myself a new car and taking care of it. That's my car behind the flower. xD. Yeah, a year worth of responsibility and continuing on, but I love my car. Thanks to my awesome dad who helped me. ♥ And yes, I did named my car, Kei. lol.
And now, a fun meme to try out since I haven't post for a month already. Work has kept me busy.
Day 1: Tell the story of how you came to be a fan of Arashi. Include one lie in your story and see if people can guess which part is the lie.
A friend introduce Arashi in a sneaky way that she sneak in a song into my mp3 player, which was 「明日の記憶」 and whenever I had my laptop with me, she would show pictures and/or play some clips of them especially Nino. She mentioned about Nino and Ohno being together a lot which that's how I got introduced to Ohmiya. Slowly, but surely, I got into them by watching their past shows and focusing more on Ohno as I become his fan.

So yes, I got into Arashi because of Ohno and his drama, Maou. lol.

Yup. I'm going to budget my vacations and see how it goes since I'm planning to go to Japan this summer. Alright, I'm going to research now.
Laters!